(Like that oh-so-appropos Ben Folds reference? Michigan and Notre Dame just look horrific...it's like watching an extended version of Britney Spears' trainwreck of a VMA's "performance." Seriously, it's just utterly hideous.)
Anyhow, I'm irritated that UW is choking against Ohio State. I was really pulling for Ty Willingham...oh, well. I'll pull for USF against Texas, I guess. GO GEORGE O'LEARY! As my taller half pointed out, Texas only scheduled this game for one reason - to try to gain a recruiting foothold in Florida. It'd be nice if that just blew up in Mack Brown's face...even if he is an FSU alum.
(BTW, how great is it for MSU to have upset Auburn at Jordan-Hare? What a great win for Sylvester Croom!)
This morning D. and I went shopping in Metairie for an important and belated birthday gift. We wandered around Lakeside Mall for a bit, and I had a fun time in the MAC store. The makeup artist coated me in enough makeup to give Christina Aguilera a run for her money. Spackle-based makeup, indeed....!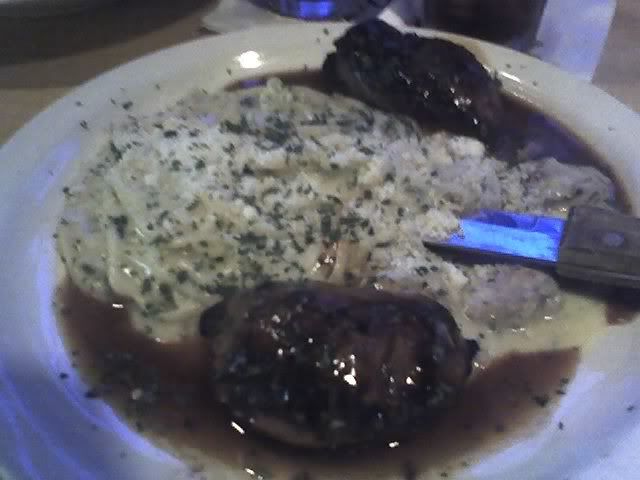 After that, we went to Drago's for the Best. Meal. Ever. Of course we ordered the charbroiled oysters, and D. tried a stuffed soft-shell crab with shrimp cream sauce. I ordered what I always order there - Shuckee Duckee (blackened duck breast with oyster cream sauce pasta). So, so good. If you ever visit New Orleans, make a beeline for Drago's. The food, service and atmosphere cannot be topped.
Man, my stomach is happy. ;)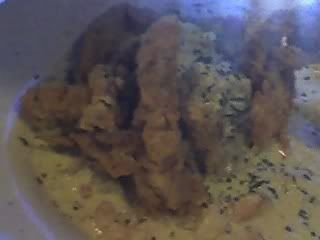 Upon returning to La Maison, we checked the news, and learned that not one, but two, emergency landings took place here in NOLA this afternoon. A Southwest passenger on a
flight
from Tampa to Vegas discovered a suspicious white powder in a lavatory, prompting a landing at MSY. But here's the fun one (if only because it had a happy ending!) - the
Cowboys' chartered flight
to Miami (they play the Phins tomorrow at olphin Stadium) experienced hydraulic lift failure, and landed in Kenner as well. Thankfully, everyone's fine. But it makes you wonder if there's just some weird ionic field in the air over New Orleans. Hmm.
Anyhow, back to football. Here's a little something to whet the appetite for tonight's CU-FSU game:
LET'S GO SEMINOLES!